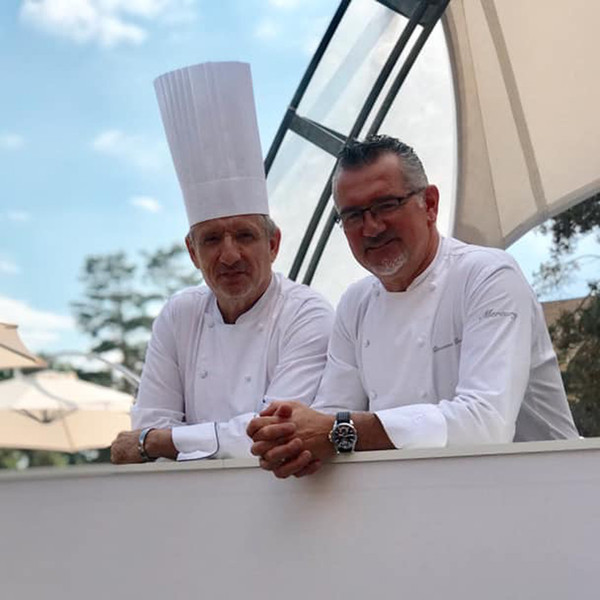 14 September `19
20:00
Four-hands Uruguayan dinner at Barvikha Hotel & Spa
On September 14th, Saturday, Barvikha Hotel & Spa invites to enjoy a tasting set dinner with Uruguayan meat, caviar and wine. It is going to be not the first dinner of this kind that took place in the hotel. In February, the famous Uruguayan sommelier Xavier Muyala presented to Russian foodies a set with the best foods and wines of his country of origin. Dinner's success pushed a development of a concept. Now, Brand Chef of Mercury restaurants David Desseaux and Chef of Cristal Room Baccarat Michel Lentz are presenting a four-hands dinner, which will offer their interpretations of the main Uruguayan gastronomic pride — marbled beef.
Guests will have an opportunity to enjoy beef tartare with black caviar, beef tataki, and grilled rib-eye steak that David Desseaux will cut during the dinner in front of the guests.
Sommelier picked a perfect pair to each dinner course — all wine from Uruguayan producers. It is important to mention that not all wine positions that are going to be presented can be found in Russia, despite the fact that lately some wine brands are actively gaining their worldwide market share.
Dinner starts at 20:00. Price per a set — 6 000 rubles.
Barvikha Hotel & Spa
+7 (495) 225 88 80,
Barvikha Luxury Village,
8th km of Rublevo-Uspenskoye Shosse